Posted
Changes to fixtures on 16th February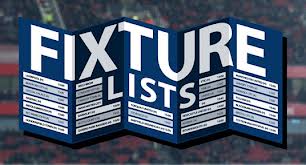 For our latest news and updates, please enter your email address
Following the extended period of wet weather, this has necessitated almost a complete overhaul of fixtures on February 16th. These are all now on the website awaiting referee allocations from Sean. The "cancelled" fixtures will be cleared off the website tomorrow to tidy the list up a little and avoid too much confusion.
For those with re-arranged cup ties to play, the venue used is not important. First drawn side gets first choice of venue but if it is not your week, please speak with your opponents and switch if available.
The full list of fixtures for next week are below:
Corinthian Cup
Chadwell Grove vs Royal Falcons
Sanders Cross United vs Chingford Celtic
Trophyland Cup
Armour vs Newham United
EMWA vs Alliance United
Premier Division Cup
Warren United B vs Barca
Division One Cup
St Augustines vs Coral
Galacticos vs West Thurrock
Division Two Cup
E4 Rangers vs Warren United C
Premier Division
May & Baker vs Real Romania [DOUBLE HEADER]
Division One
Elm Park Eagles vs Woodbridge
Romford Galaxy vs Romford Elite
Division Two
Lonsdale vs Wanstead United
Eyehurst Eagles vs Eva Hart Rangers
Heathside vs Ridgeway Rovers
Any questions, please contact Rob Parker.
Other News Articles