Posted
Corinthian referees selected for county cup finals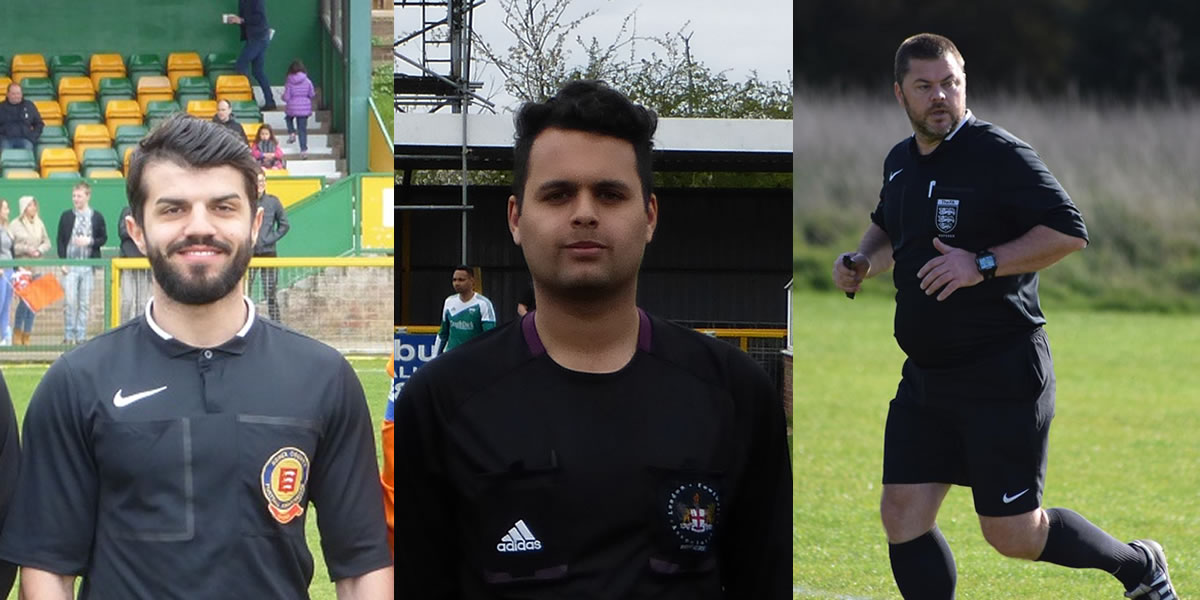 For our latest news and updates, please enter your email address
We are very pleased to announce that four of the Essex Sunday Corinthian Football League's referees have been appointed to Essex County or London FA county cup finals this season.
Appointments to county cup finals are a certainly a high-point in a refereeing career and a reward for all of the hard work they put in throughout the season and we would like to congratulate James Goodman, Endrit Malaveci, Farai Hallam and Adam Storey.
James Goodman has been rewarded for his efforts this season by being appointed to the London Sunday Junior Cup Final which will take place in April.
Endrit Malaveci, hoping to secure a promotion this season, will take the whistle in the middle for the Essex Saturday Junior Trophy final on Wednesday 6th April at Bowers & Pitsea FC.

Adam has been appointed as assistant referee on the BBC Essex sponsored Essex Saturday Premier Cup Final which will be held at Thurrock FC on Wednesday 30th March.
Farai Hallam, a new referee with the Corinthian League this season, has been appointed as fourth official for the Essex Sunday Junior Cup Final at Great Wakering FC on Sunday 3rd April.
Once again, a big congratulations to you all and to all of our excellent referees who put in so much effort to allow our games to be played each week.
Other News Articles