Posted
Fixtures for early March are now online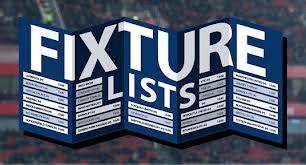 For our latest news and updates, please enter your email address
It has been a bit of a mission but the fixtures for the weekends of 2nd, 9th and 16th March are now online.
These fixtures include all outstanding cup ties up to the quarter final stage (barring one) and, by the current schedule, remaining semi final ties would be played on 23rd/30th March and 6th April allowing a minimum of 3 clear weekends before the first finals are played.
Obviously due to the recent weather, this has necessitated some double headers to be scheduled which is sadly unavoidable. The only consideration to making these into single fixtures would be an agreement between the 2 sides to play the 2nd fixture midweek. If the sides decide to do this, the fixture will not be rescheduled for another weekend before the end of the season.
There are also a few fixtures where the home side isn't scheduled to have a pitch that week but I would ask for those clubs to consult with their hirers about getting additional dates due to the recent postponements. I am sure they are owed a few!
Finally, just to clarify, a full fixture programme will be scheduled for Easter Sunday so please do advise well in advance if you cannot make that weekend.
As always please let me know if there is something that I have missed (very easy to do right now!)
Referee`s have now been assigned as well please make sure you remember what official you have and contact him as soon as possible
Other News Articles