Posted
League cup finals action continues this weekend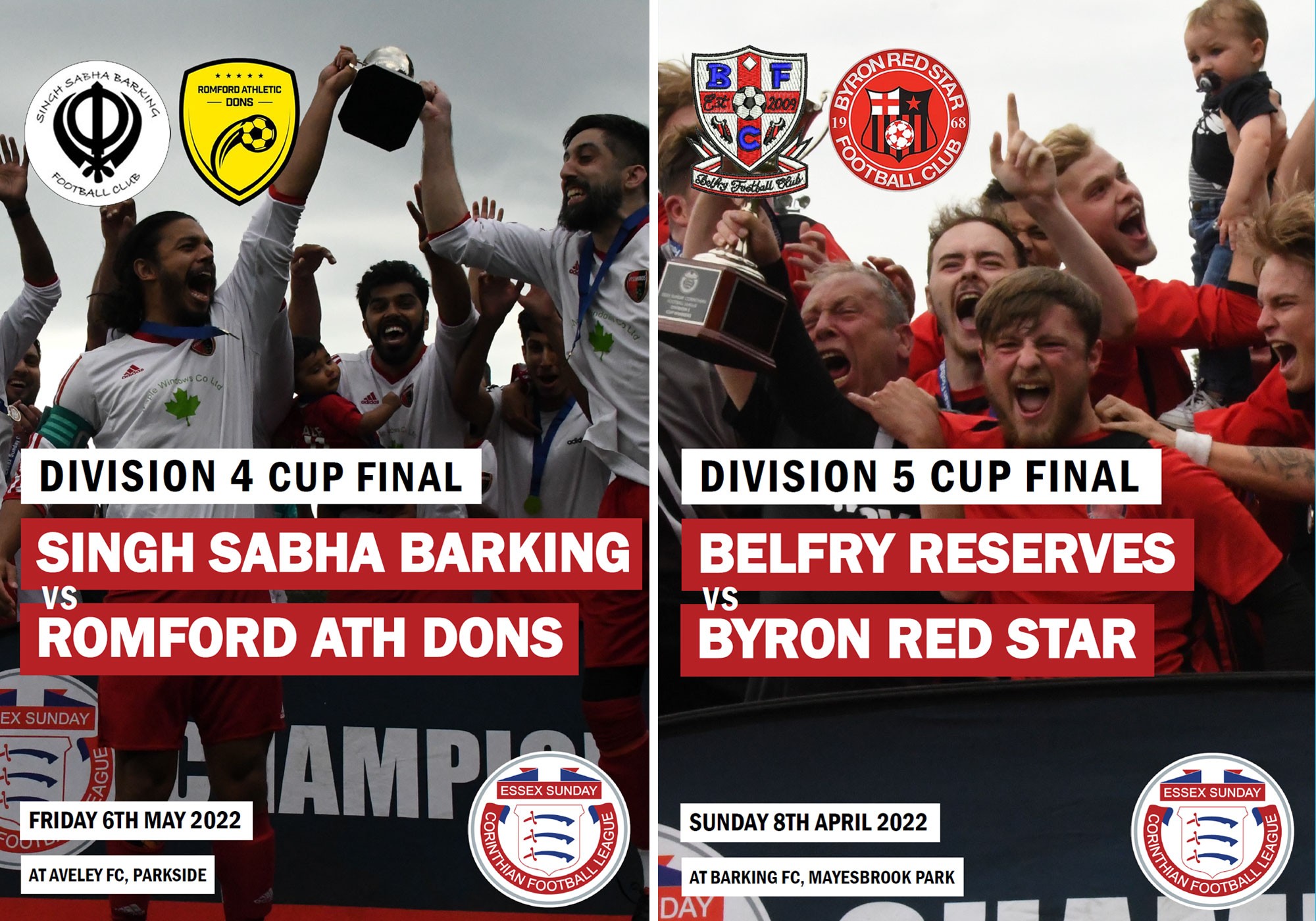 For our latest news and updates, please enter your email address
Another weekend of cup final action lies ahead of us with the climax of the Division Four Cup and Division Five Cup competitions, starting on Friday evening.
Friday night sees Singh Sabha Barking go for a possible league and cup double as they take on Romford Athletic Dons under the Parkside lights for the Division Four Cup, kicking off at 7.45pm. For Singh Sabha Barking, it's already been a memorable season as they wrapped up the league title over a month ago having lost just twice in the league all season. They will face a Romford Athletic Dons side for whom this is the biggest game in their club's history being a side of just under three years old. They will go into the game with much confidence with the side having improve dramatically this season, finishing sixth in the standings.
On Sunday morning at 11am, we reach the climax of the Division Five Cup competition which sees Mayesbrook Park as the venue for the showdown between Belfry Reserves and Byron Red Star, two sides separated by just two points in the league going into the game. Belfry's strong maiden season in the competition has seen them win thirteen of their twenty games, sitting third in the standings. That's a record shared by fourth placed Byron Red Star who were promoted to this level following a decent first outing in the pandemic-stricken 20/21 season and sport the second highest goal scoring tally in the division.
We look forwarding to welcoming each of the clubs, our match officials and friends/family to the games over the weekend on what should be a terrific occasion for all involved.