Posted
New club applications are being accepted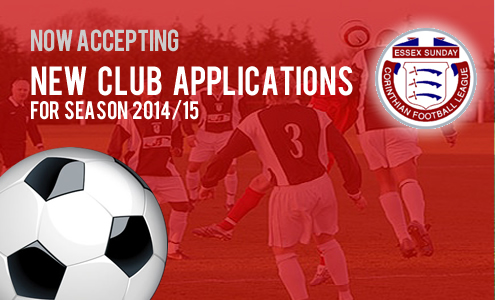 For our latest news and updates, please enter your email address
A new year has just begun and applications are now being accepted from new teams looking to enter the League for the 2014/15 season which begins in September.
If you are an existing football club looking to move into a long established and well-run local Sunday football league or a group of friends looking to take part in an organised football competition for the first time, we can provide you with all of the assistance that you need.
The League has now been operating for almost 30 years so we know what we doing and can offer any club, established or new, the help and guidance they need. We will accept clubs playing on grounds in the following local authority areas: Waltham Forest, Newham, Redbridge, Epping Forest, Havering, Barking and Dagenham.
If you would like to register your interest in joining the League, please complete our online application form and the League Secretary will make contact with you to discuss further.
Other News Articles