Posted
WEEK 35 REVIEW: Round-up of all the league and cup action from the weekend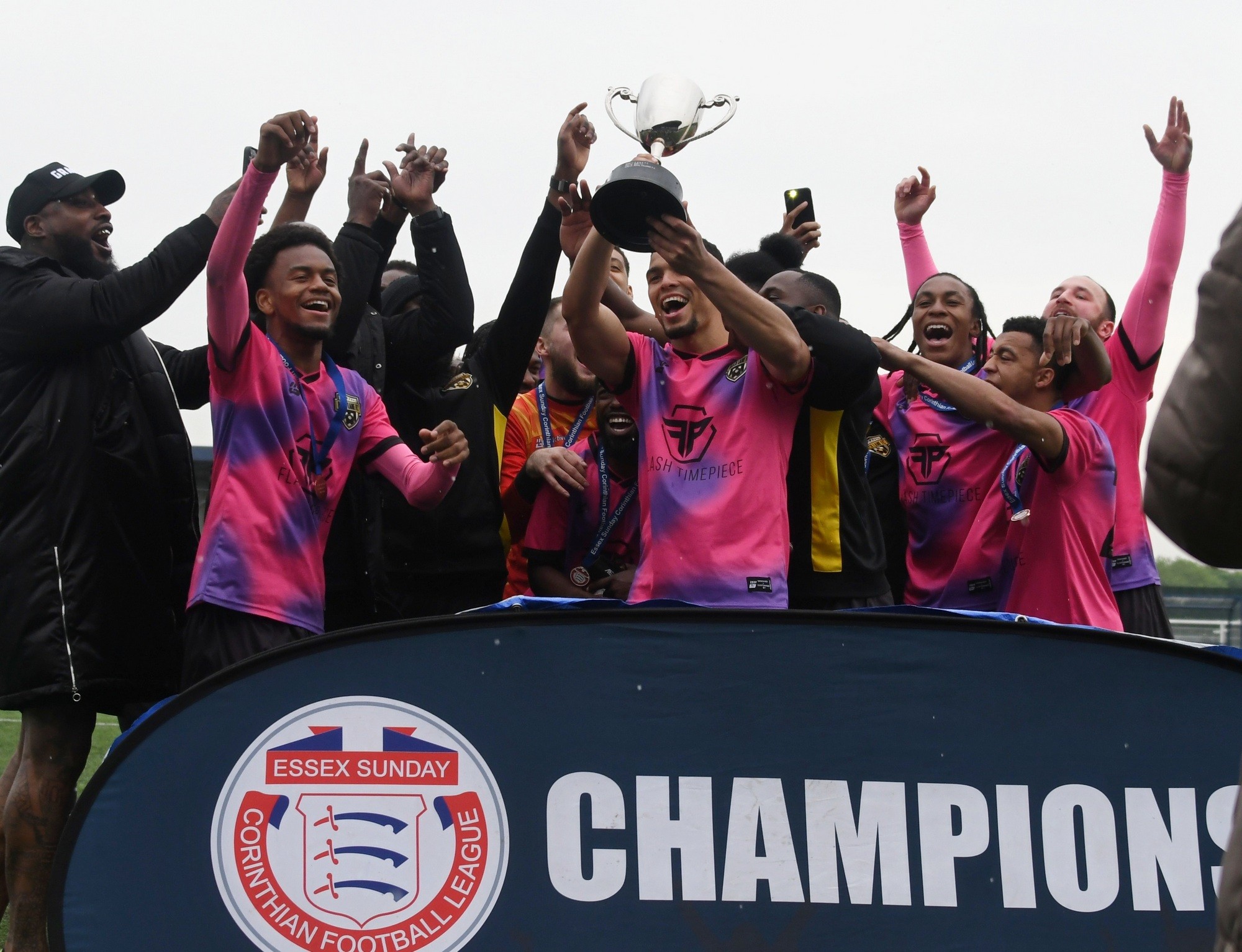 For our latest news and updates, please enter your email address
SENIOR CUP FINAL
The final piece of divisional silverware was competed for on Sunday as Hatch Lane took on Flyhouse Athletic down at Parkside. Hatch Lane had the best of of the first half action and despite a stubborn Flyhouse rearguard, Hatch took a lead on 35 minutes to break the deadlock and lead at the interval. After the break, Flyhouse got out of the blocks quickly and netted a stunner to level the game. Less than ten minutes later, Hatch led again, netting from the spot but Flyhouse again levelled to make it 2-2. Into the last ten minutes, two late goals were just enough to give Hatch victory, despite a third Flyhouse goal in stoppage time making it a 4-3 final scoreline. Congratulations to Hatch Lane therefore who were able to confirm their third trophy of the season!
DIVISION ONE
The final Division One game of the season took place on Sunday, a huge encounter which Theydon Green went into knowing they needed all three points against AC Milano in order to secure the title. They were in fine form however and secured a 4-1 success through goals from Harry Barrett, Tommy Redhead, Max Jessop and Noah Friend to finally lay their hands on the silverware and confirm a double in the process. Big well done to all at Theydon on another terrific season.
DIVISION FIVE
There is just one league title still to be resolved and that will go to the wire after Valence United secured maximum points to ensure they moved within three points of the title, coming from behind to defeat Belfry Reserves in a 3-2 success. Dan Lawman scored for Belfry but his effort proved not quite enough as Michael O'Brien struck twice and Rowan Newland once to hand their side the victory. They now require a win against Byron Red Star next weekend to win the league.
Other News Articles