Posted
Day of delight for Central Colts and Chingford Athletic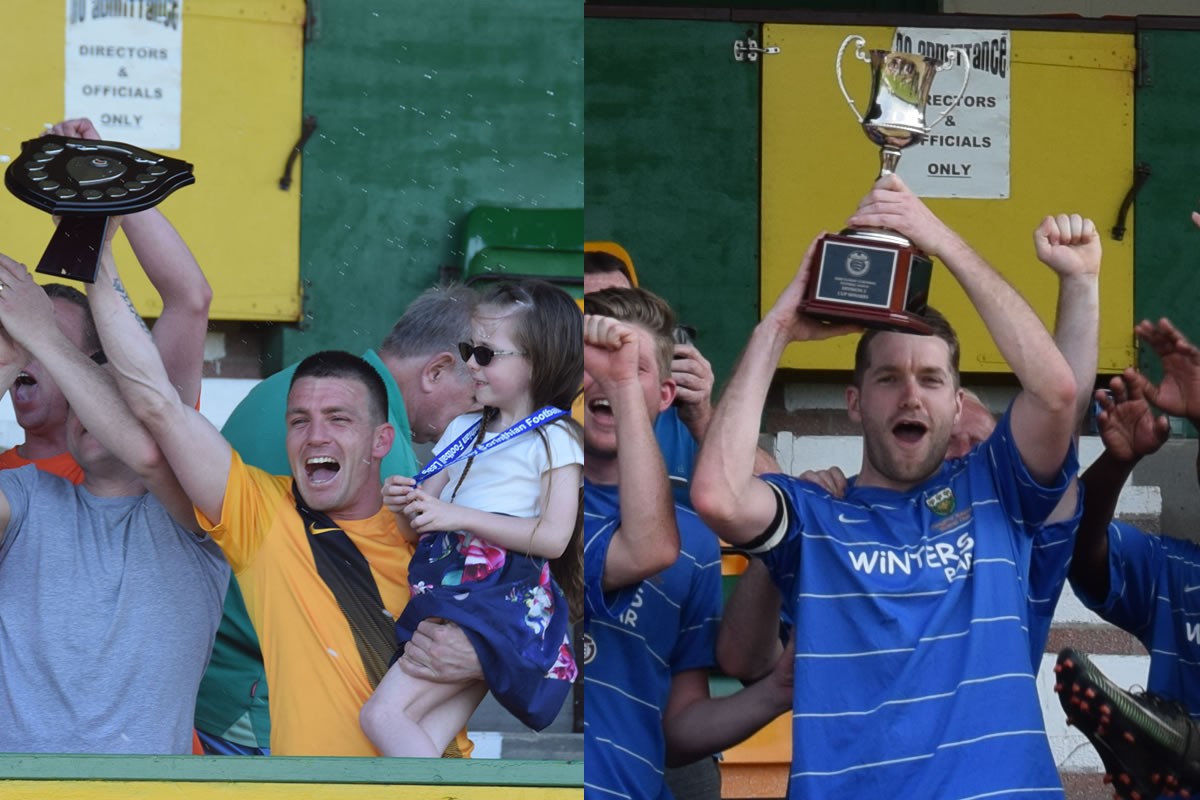 For our latest news and updates, please enter your email address
Spring Cup Final
Central Colts 4-1 Highams Park Royals
On a blisteringly warm day down at Thurrock FC, the first of Sunday's cup finals saw Central Colts come face-to-face with Highams Park Royals. The first half was a very open affair with Central Colts creating a number of opportunities early doors but were unable to force the ball home with Royals weathering the metaphorical storm. Indeed the Royals could well have made them pay for that finishing and might have led at the break, ending the half strongly with a free-kick just wide of the post and then a one-on-one chance seeing a shot being saved down at the near post by the Colts keeper.
Despite a scoreless first period, the deadlock was broken early in the second half with a Colts effort somehow creeping in at the near post to give them a lead. Not too long after, the Colts lead was doubled as they netted a second despite the defender trying to clear off his line. Despite Highams Park raising their game following this goal, it was virtually wrapped up with a close range finish to make it 3-0 and then a fourth followed after a terrific team move opened up the space for the attacker to slot home the goal of the game. Royals grabbed themselves a deserved late consolation effort however with not long to go but Central Colts stood firm to win 4-1 and lift the Spring Cup shield for this season.
Division 2 Cup Final
Chingford Athletic 4-0 Flyhouse Athletic
With the sun continuing to beat down on the Ship Lane turf, the second of the day's cup finals saw Chingford Athletic face Flyhouse Athletic with both sides looking to add the Division 2 Cup silverware to their locker. Whereas the first game had taken a while to get a goal on the scoresheet, a frantic start saw both sides go close in the opening moments before Chingford took an 8th minute lead as the forwards combined to create a simple chance which was gobbled up. Flyhouse upped their game straight away and ended the half more strongly than Chingford but couldn't breach the defence in the front of them despite some terrific build up play as they went in a goal down at the break.
The second half started much like the first and Flyhouse could well have levelled with two great efforts from distance being blocked and another tipped around the post by the Chingford keeper. But it was Chingford who extended their lead having ridden that storm, looping in a header from a set piece. Despite their valiant efforts, Flyhouse's defence was once again unlocked as they committed men forward, the substitute Chingford striker getting behind to net in a one-on-one situation. That was then followed by a fourth not long after and with just minutes on the clock as the Division Two Cup honours for this season went to Chingford Athletic.
Other News Articles