Posted
Player registration deadline approaching - 1st September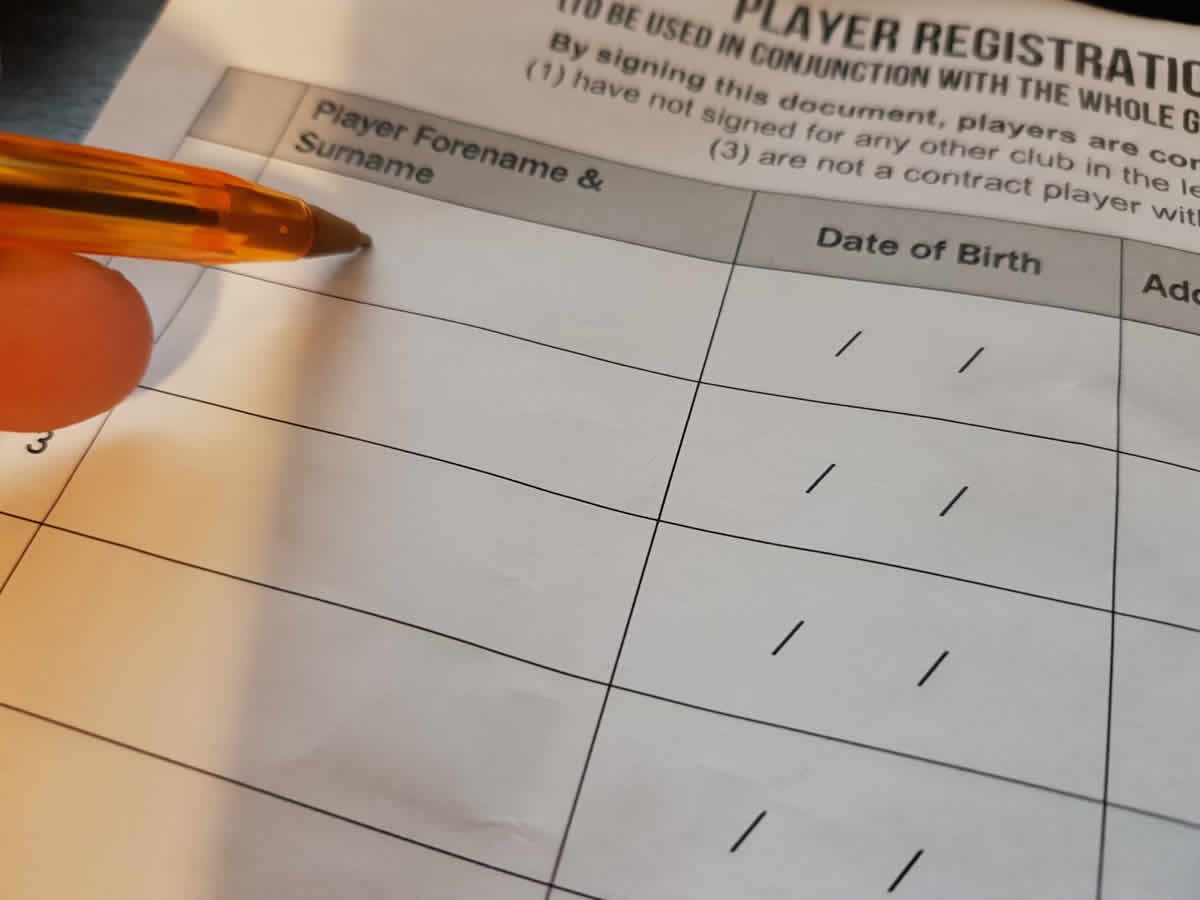 For our latest news and updates, please enter your email address
With the new league season less than a fortnight away, the next key deadline involves player registrations with each club needed to have completed at least 11 registrations by next Sunday 1st September to avoid a fine.
As per previous communications, a player registration this season comprises of 2 parts as follows -
Player must be connected to your club on the Whole Game System - player details completed, offline consent confirmed, grouped into teams then, crucially, submitted to league.
(Full details of using WGS available in this guide)
Each player must sign the new signature grid sheet and this must be scanned or photographed and e-mailed to Phil Pafnouti (philpafnouti@hotmail.co.uk)

Please note that both steps must be completed for a registration to be moved from the "Pending" stage to "Approved" thus making them fully registered and eligible to play.
You will of course be able to make further registrations beyond the 1st September deadline but anybody wishing to play on the opening weekend of 8th September must have their registration completed 2 days before that fixture i.e. by Friday 6th September at midnight. You will only then be able to sign 2 players on the day of the match under an emergency registration route.
If you have any query about the registration process, please refer to the website to begin with where we have outlined this in more detail and provided links to all of the relevant documents you require. If you remain unsure, please contact Phil Pafnouti.
Other News Articles