Posted
WEEK 24 REVIEW: Round-up of Sunday's league and cup action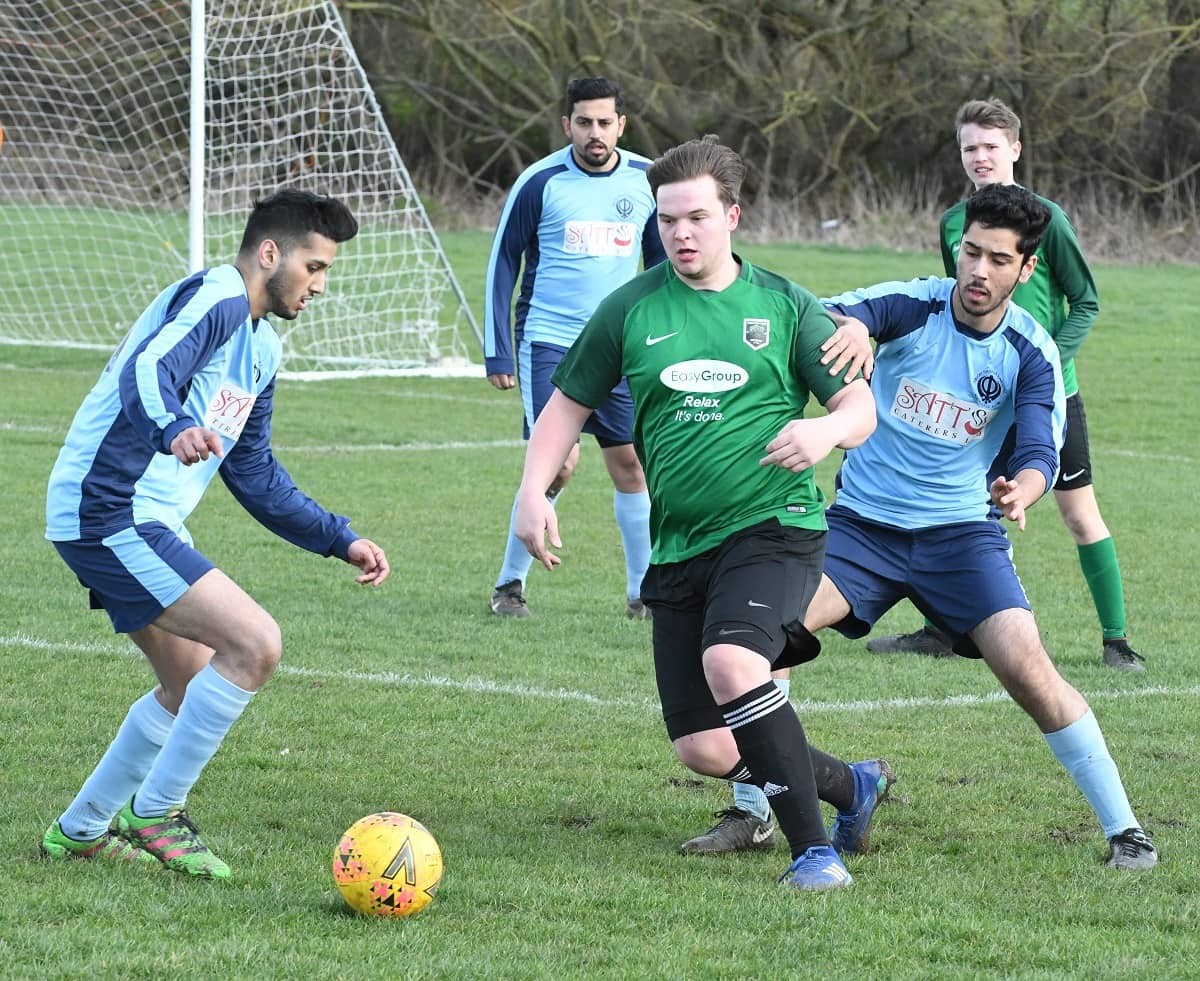 For our latest news and updates, please enter your email address
PREMIER DIVISION CUP
The first of this season's Premier Division Cup semi finalists were confirmed over another weather affected weekend with El Valiente coming through a tough match against their rivals for the league title, Flanders. The only goal of the game came from Charlie Heatley as the holders went through safely in a 1-0 result.
In the other tie played, there was a local derby in Loughton as Elda took on Warren United in a game which saw six goals scored between the sides. George Cranfield and James Peagram both netted for United but their efforts proved not quite enough as Remi Nelson scored twice and once apiece from Joey May and Tommy Turner earned a 4-2 win for Elda.
DIVISION TWO CUP
There was a big shock in the Division Two Cup where Frenford were up against Central Colts showing a big league place deficit going into the game. But as we know, cup football can surprise and with the sides finishing level at 1-1 at the end of ninety minutes, three Frenford goals in extra-time saw them into the semi-final with a 4-1 win, Daniel Francis, Kyran Chiedozie, Reece Morley and Adam Andrade scoring the goals.
Joining Frenford in the last four of the competition are Goresbrook who have had a couple of weeks to remember but they had a battle on their hands against Wanstead Albion for whom Harry Prince scored twice and Keion Brown once. But a Charlie Morris hat-trick in reply for the county cup finalists and a goal apiece from Liam Coney and Damian Stephens took Goresbrook through in a 5-3 win.
DIVISION FIVE CUP
The first two semi-finals of the season took place at Old Dagenham Park where goals were the order of the day. Cobra had a really tough battle on their hands against title chasing Ridgeway Rovers Under 21s Reserves but came through with a big 4-0 win as Aaron White scored twice and accompanied efforts from Jamie Hill and Bradley Johnson onto the scoresheet, earning their place in the final in a few weeks!
And joining Cobra in the first cup final of the season will be Custom House Community who had to come through a topsy-turvy game against East Tilbury Town. Trailing 2-1 in the game, Custom House had to mount a second half fight-back which eventually saw them over the line in a 4-2 victory, with Glenn Levy netting a brace adding to firther goals from Jack Field and Isaac Boateng.
PREMIER DIVISION
The sole surviving game in the Premier Division came from Walthamstow where Asianos were the hosts to an Ultimate Vision side with just a single point separating the teams prior to kick off. Scott Duke got on the scoresheet for Vision but his efforts proved in vain as Asianos came through in a 6-1 victory, moving up a place to sixth. Kamran Khan scored twice and Adnan Ali, Nynja Fahad, Matthew Hamilton and Yaaseen patel goals gave them the win.
DIVISION TWO
There was a seven goal thriller in the only Division Two action of the day where FC Mexico B made the trip to east London to take on Walthamstow Avenue. Bradley O'Donovan scored a hat-trick with the experienced Charlie Saywood scoring the fourth on his season debut for the club as Avenue picked up the points in a 4-3 win, keeping them well in the promotion mix.
DIVISION THREE
In Division Three, Chigwell United took full advantage of sides around them being out of action to climb up into the promotion places on the back of a closely fought victory at home against Blackwall Rovers. Just a single moment separated the sides with United the beneficiaries of that only goal to win 1-0 on the day.
The race for the silverware in the division is well in the hands of Barking Riverside who surely won't falter and they extended their lead further on Sunday with a 3-1 win away at Newham Athletic. Hamid Ibrahim and debutant Kevin Jamanda both scored for the leaders as they moved nine points clear of the chasing pack.
DIVISION FOUR
It was a busy morning in Division Four with all bar one fixture surviving and Bretons Manor kept up their lead at the top with a home victory against United Amateurs. Alfie Bangs and Jack Chawner grabbed goals for United but Lewis Mills' brace and further Manor goals from Billy Bradley and Robert Ferris earned their team a precious 4-2 win.
It's been a terrific season for Monkhams and they are bang in form at present, presenting a real threat to the two sides above them at the moment. But they had to come through a really tough test on Sunday against Upshire Forest Reserves with a single Sam Snell goal proving the difference ultimately, giving Monkhams the points in a narrow 1-0 win.
There was also a single victory in Walthamstow where Ping City Phoenixes and Ridgeway Rovers Under 21s met in the Waltham Forest derby match, both sides needing the points desperately to move away from relegation worries. Jamie Laws brought about the only goal of the game as Ping won 1-0 to move off the bottom in a congested bottom half of the table.
Two other sides who are still within that relegation picture are Titans United and Romford Athletic Dons and those teams met in Dagenham on Sunday looking to find some momentum. The two sides cancelled each other out with Said Hamed on target for United and Sean Hewett finding the net for Dons in a 1-1 draw.
DIVISION FIVE
In Division Five, Eastern Avenue had a morning to remember as they had to come from behind against Keith Park Rangers before rolling out comfortable 7-1 victors to stay fourth in the table. Hannes Nyberg scored the early Rangers goal but Cieran Lennon-Hunte (2), Elvin Koonjul, Richard Akinyebo, Bankole Fadami, Eoin Coughlan and Rifath Rahman goals done the damage in response.
It was a similar story on the next pitch where Woodford Green United had taken an early lead from a free-kick in the opening moments of their game against Singh Sabha Barking before Barking fought back, eventually completing a 3-1 win with goals from Jag Rathore, Kulmir Bhakar and Indervir Virdi.
Other News Articles