Posted
WEEK 26 REVIEW: Round-up of Sunday's league and cup football action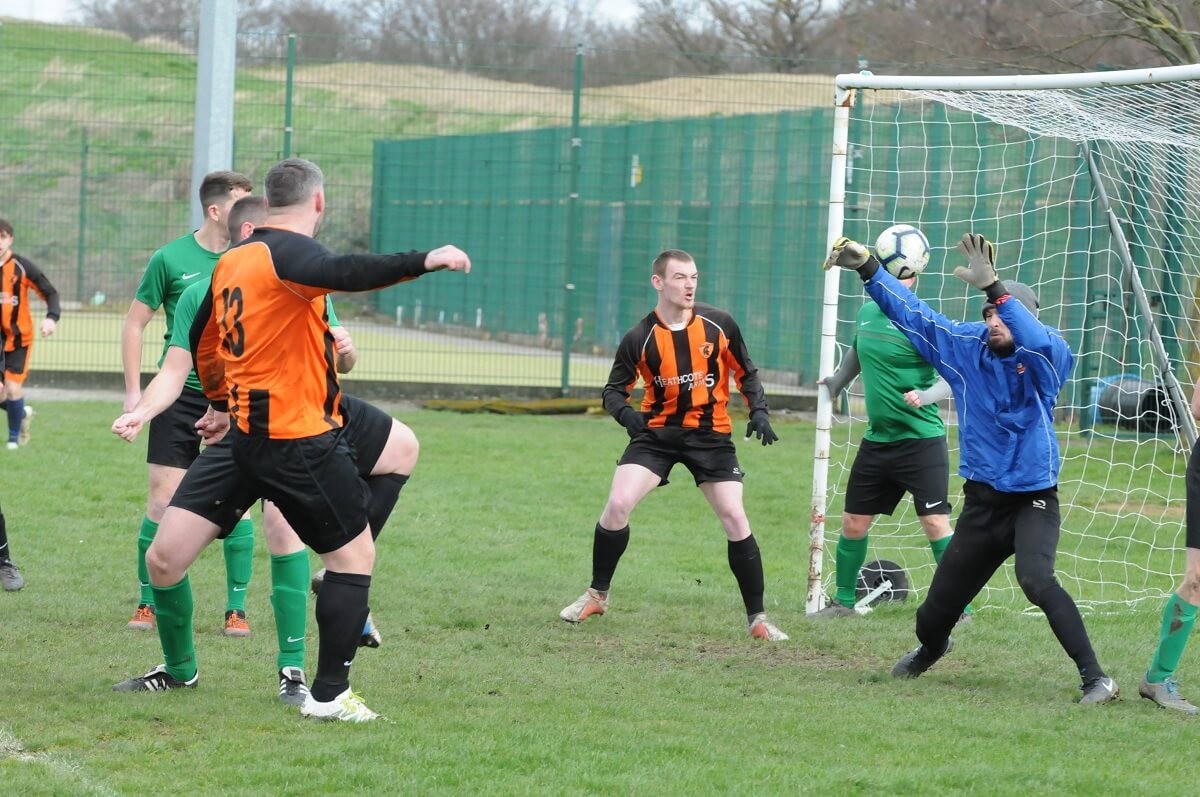 For our latest news and updates, please enter your email address
CORINTHIAN CUP
The full line up for this season's Corinthian Cup semi finals is now complete following a twelve goal thriller in Loughton on Sunday between Repton Park and Romford Elite. Joshua Thompson and Tyrone Scarlett both netted braces for Elite with Chris Bird bagging the fifth but their efforts proved not quite enough. Repton doubles from George Johnson, Jayden Ambrose and Jesse Spearing plus a George Pummell effort rounded off an astonishing 7-5 win. Repton will now face rivals El Valiente in the last four.
TROPHYLAND CUP
The rain of goals continued into the day's Trophyland Cup quarter final action where Hornchurch Oakmont and Dagenham United served up a quite unbelievable fourteen goal stunner with the sides ending the match locked at 7-7 after extra time. Sean Thomas scored four goals for United with Thomas Carter's brace and a Ricardo Teixeira effort accounting for the balance. Thomas Gibson scored an Oak hat-trick in reply, George Terry grabbed two and one each from James Mitchell and Ross Woolward levelled it up. But from the spot kicks, Dagenham United prevailed in the end, winning 5-4.
The other quarter final tie saw just the four goals as two of Division Two's promotion chasing sides, Barking and Royal Albert, met in Beckton with a place in the semi finals on offer. Following their ascent to the county cup final last weekend, Albert were looking to maintain their hopes of a quintuplet season but Barking extinguished their place in this cup with a 3-1 victory, securing a place in the last four against Dagenham United.
PREMIER DIVISION
In the Premier Division, the wind affected action continued down in Chadwell Heath where FC Mexico raced into a three goal half time lead over hosts Ultimate Vision and were seemingly heading to maximum points on the day. In one of those stereotypical games of two halves however, Ultimate Vision turned the screw in the second half, scoring four times with the advantage of the elements behind them to produce a 4-3 comeback.
DIVISION ONE
The sole Division One match on the day saw the lowest scoring fixture as Korona Redbridge and Valentine United went head to head down at Old Parkonians in their local derby fixture. A goal apiece from Daniel Carins and Jimmy McCann were all that separated the teams with United completing a 2-0 win that sees them keep hold of sixth spot in the table.
DIVISION TWO
Goals were the order of the day in Division Two with London Fire Brigade's trip to Dagenham to face Bretons Manor seeing the sides share nine between them. Sam Cooper scored a hat-trick for Manor and Jack Barwick got one but David Moore's four goal haul for Fire and a John Dillon strike carried London Fire Brigade to a 5-4 victory.
Over in Chadwell Heath, the Walthamstow Avenue revival sees no end as Bradley O'Donovan put in a five-star performance with five of his side's seven goals in the 7-1 win over Ferns Seniors. Ray Richardson and Zachery Leitch netted the others to cancel out a Sean Howe penalty for the hosts, a result which keeps Avenue in sixth place but still just three points clear of the drop zone.
Just a few yards away, another Warren derby match saw Lonsdale host familiar opposition with another fixture against Goresbrook, having been drawn against them in two cup competitions recently. Garry Baker and Mark Angliss got on the scoresheet for Lonsdale but Samuel Berry's brace and goals from Dimitri Pafnouti, David Webster and Jack Parlour were sufficient to see Goresbrook to a 5-2 victory, moving them off the bottom.
DIVISION THREE
As games of football go, in Division Three, you'd have to go some way to beat the fifteen goal thriller served up on Sunday between E4 Rangers and their Roneo Colts counterparts in Walthamstow. Mark Frostick scored a hat-trick, Ryan Mallett and Eli Fanga both scored twice with Macauley White and Ben Hodgson efforts rounding off an incredible 9-6 win for Rangers who move fourth with still two games to play.
DIVISION FOUR
The big game in Division Four on Sunday came in Beckton where a top of the table clash saw Newham Athletic host East Ham Inter with the hosts having beaten the same opponents in the semi final just a couple of weeks back. Inter gained a degree of revenge for that defeat as they sent the league leaders to just a second league defeat, earning a 4-2 win. Barjinderpal Singh, Adam Bessadi, Amalraj Kakumanu and Rayan Bessadi were the winning goalscorers for the visitors, countering Newham goals from Lee Archer and Aaron Alison.
The day's remaining fixture saw struggling Thames Ironworks Community Reserves take on fifth placed Woodford down in Plaistow. A closely fought contest saw Lee Mpensah net twice with Micah Walters grabbing the other in a 3-2 win for Thames. That result, their fourth league win of the season, sees them close the gap on tenth placed Epping Forest Falcons to just two points with five matches to go.
Other News Articles