Posted
WEEK 30 REVIEW: Round-up of Sunday's league and cup football action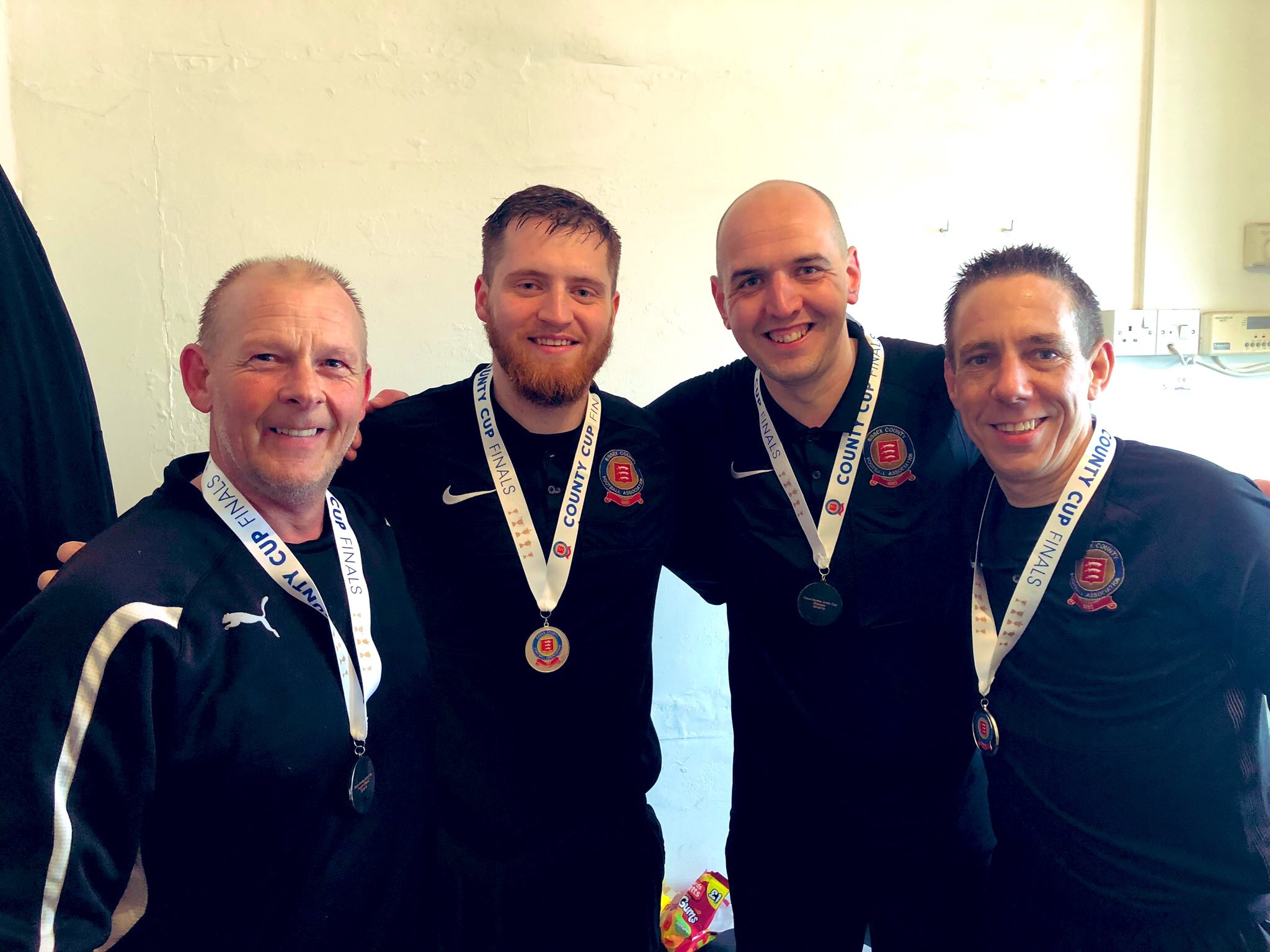 For our latest news and updates, please enter your email address
CORINTHIAN CUP
This season's Corinthian Cup Final will be a repeat of last year's contest as Warren United secured their place in the showpiece final once again and will now face Repton Park in May. Chingford Athletic were the Warren opposition with Chingford looking to overcome a division difference between the sides. Michael Mignot got on the scoresheet for his side but Warren goals in reply from James Peagram, Harry Agombalor, Daniel Bell and George Cranfield proved the difference in a 4-1 victory for Warren United.
DIVISION ONE CUP
The Division One Cup Final will see SL Menfica return to yet another final in the competition as they defeated Korona Redbridge in a tough semi final in Barkingside. Having been to two finals in their very first season, this will be their third final appearance, confirmed through goals from James Dobson, Shaun Goddard and David Hornsby to win 3-0 on the day. SL Menfica now head to familiar territory at Aveley where they face St Augustines on 10th May.
PREMIER DIVISION
The race for the title in the Premier Division will now head into the final weeks of the season, an outcome made possible following a stunning 10-0 victory by El Valiente who went into their home clash against FC Mexico knowing that a win by a big margin was necessary. Sam Edwards scored a hat-trick with both Nathan Wilson and Aaron Marston scoring twice. Ryan Stowel, Michael Begg and Ricky Field grabbed the other goals to put them top on goal difference for now. With a game left, Repton need to avoid defeat against Flanders in a fortnight's time to snatch back top spot and the title.
In the top flight's other match at the weekend, the Newbury Park derby saw Brook Athletic take on co-tenants Barking & Dagenham Wanderers in both sides' final league matches of the season. With a big cup semi final to come, Wanderers still have much to play for and maintained some momentum heading into that clash with a comfortable 4-1 win against Brook.
DIVISION TWO
In Division Two, there was just the one league match over the weekend which saw Lonsdale taking on a cup final bound Barking side. With Barking most likely having half an eye on their big day out next Sunday, they had a tough battle with Lonsdale who still need at least a point to avoid the drop. But Barking warmed up nicely for their final, winning the contest 2-0 on the day, moving up to third in the table in the process, and one win away from moving into the promotion places.
DIVISION THREE
The Division Three race for the title continues with Thames Ironworks Community still on course to take the title as they recorded a thirteenth win in sixteen games on Sunday with their victory against Dagenham United Reserves. Billy Scott, Paul Scanlan and Jeffrey Nketia got the goals for Thames in a 3-0 scoreline which leaves them needing at least four points from their remaining two matches to secure the silverware.
Moving up to third in the table, Hornchurch Oakmont made it nine wins in the league from fifteen this year as they wrapped up a 5-2 victory at home against Ping City Phoenixes in Chadwell Heath. James Bailey, Martin Swanwick, Ross Woolward, Lewis Minton and Bobby Cass were the scorers for Oak to wrap up the win.
DIVISION FOUR
In Division Four, results over the weekend saw East Ham Inter confirmed as runners-up in the division with Asianos Reserves now only able to move to within a point of their rival's tally. The cup winners, Asianos, were 1-0 victors in their clash away at Thames Ironworks Community Reserves as they moved their points tally onto forty from a largely impressive season.
AC Milano Reserves confirmed a top five finish upon their return to the league this season as they took down the recently crowned champions, Newham Athletic, in a 4-1 win at West Ham Park. Kane Greene was on the scoresheet for the champions but his effort proved in vain as AC Milano scored four goals of their own in reply as they look to end their season in style.
CHARITY CUP
It was semi final day in two of the West Essex Cup competitions on Sunday where in the "Cup" competition, Premier Division title chasing Repton Park were the hosts to Division One's Valentines United with the latter, former finalists in the competition, looking for a return to the final this year. Repton put their recent defeat to the back of their minds however as they ran out 4-0 victors despite a tight first half, booking their place in the final on 12th May against either Belfry or Barking & Dagenham Wanderers.
The day's other semi final came in the West Essex Sunday Charity Trophy competition where Walthamstow Avenue were looking to avenge a recent league cup semi final defeat as they faced Goresbrook at Warren School. With Goresbrook having half an eye on their upcoming league cup final, Avenue took full advantage as they romped to a 4-0 victory to secure a place in the final against Royal Albert on 12th May,
Other News Articles