Posted
Guidance on postponement of fixtures due to adverse conditions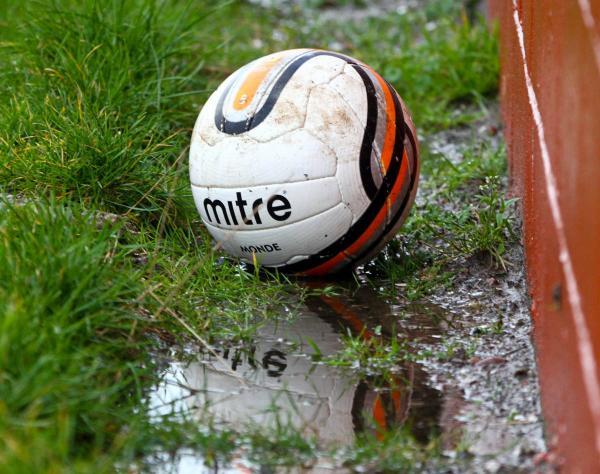 For our latest news and updates, please enter your email address
We are getting close to that time of year again when large amounts of grassroots football matches are lost to the weather. This short guide seeks to advise clubs on their options in this situation.
Where councils or groundsman at private grounds are making these decisions (and is their policy to do so), there is little that can be done unfortunately as these authorities look to protect their pitches from excessive damage. Invariably these decisions are taken before the weekend so allow for alternative venues to be found in time for a match.
It is worth noting that if you are playing on a LB of Redbridge pitch (Hainault Rec, Barkingside Park etc), the council DO NOT make decisions themselves on these surfaces so it is the referee who has the sole right to decide on whether a pitch is playable - NOT the home club. The referee's judgement will be primarily based around the safety of players as the priority.
What do I do if my pitch is deemed unplayable by my local authority or groundsman?
In cases where the local authority/groundsman has called off pitches, the home club should first make contact with their opponents in order to find out whether a potential ground swap could take place to get the game on. If it can then great! Make sure you let your players and the referee know that you have changed venues of course.
If you are unable to find an alternative pitch, you must contact each of the following people, ideally in the following order: OPPONENTS, REFEREE, REFEREE'S SECRETARY, RESULTS LINE, FIXTURES SECRETARY. This still applies whether a game is called off early 2 days before or on the day of the match itself.
Please, please, please don't tell your players that the game is off before you have even spoken to your opponents as they may be able to assist with alternative arrangements!
FROZEN PITCHES
As the weather gets colder, you may find pitches begin to freeze up overnight and don't thaw into for kick-off. Where this is the case, the appointed referee will make a decision on whether the game can be started after a reasonable amount of time whilst ensuring the safety of the players. If conditions are likely to have improved within 30 minutes, referees are authorised to delay kick-off for this length of time.
Use of artificial surfaces
One of the major discussions taking place it seems worldwide at present is the use of artificial surfaces, particularly the use of 3G pitches.
In 2013/14, the FA approved use of 3G pitches for all competition matches at our level meaning that the League or its member clubs cannot refuse to use such surface for any League or League Cup matches provided the home side makes their opponents aware of the footwear policy at the venue they intend to use.
In 2014/15, the approved register of facilities came into force meaning that the 3G venue has to be approved by the FA for use.
Click here for approved venues in Essex
Click here for approved venues in London
At least by some clubs opting to switch games to this surface during the wet season, we will see more fixtures getting completed so if you have access to such facilities then please feel free to make use of them.
If you have any queries with any of the above, please don't hesitate to contact us.

Other News Articles