Posted
Reminder to clubs on dealing with postponed fixtures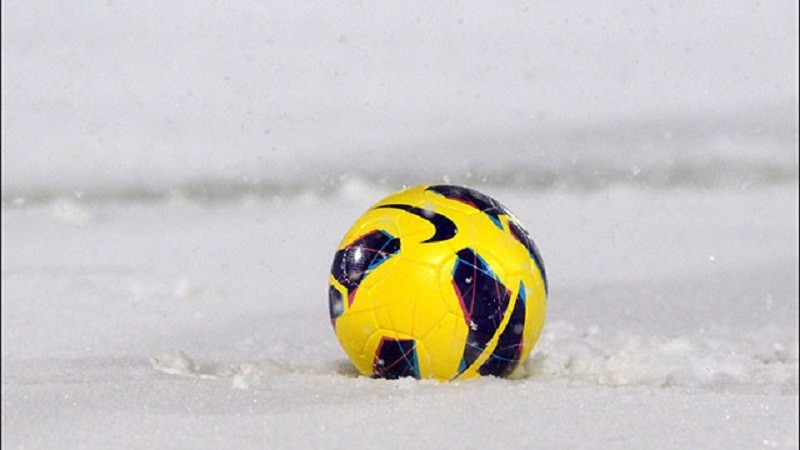 For our latest news and updates, please enter your email address
With the weather likely to play it's part with this weekend's fixture list, we remind all clubs on how to deal with postponements.
Firstly, it should be noted that clubs are not permitted to call off their own matches. These decisions can only be made by the appointed referee or the groundsman for the venue.
Where councils or groundsman at private grounds are making these decisions to call off matches, there is little that can be done unfortunately as these authorities look to protect their pitches from excessive damage or on the grounds of health and safety of players. Invariably these decisions are taken before the weekend so may allow for alternative venues to possibly be found in time for a match.
Where the decision is made by the appointed referee on the day, their judgement will be primarily based around the safety of players as the main priority over anything else. If the pitch is frozen at 10.30am but the referee believes there is scope for the pitch to soften enough to commence by 11am, the referee has the power to delay the kick-off by up to 30 minutes.
What do I do if my pitch is deemed unplayable by my local authority or groundsman?
In cases where the local authority/groundsman has called off pitches, the home club should first make contact with their opponents in order to find out whether a potential ground swap could take place to get the game on. If it can then great! Make sure you let your players and the referee know that you have changed venues of course.
Venues for cup ties
In cup ties, where the home side's pitch is unfit for play, the match should be switched to the away side's pitch instead. If both grounds are unfit for play, a neutral ground shall be agreed (where available) with all costs involved then being shared between the two clubs.
Where no alternative venue can be sought, the league will seek to re-arrange the fixture for the earliest opportunity. The Fixtures Secretary will contact you with the new arrangements once available.
Use of artificial surfaces
For clubs with access to artificial surfaces, please be aware that all such venues have to be on the approved register of facilities which is compiled by the FA nationwide.
Click here for approved venues in Essex
Click here for approved venues in London
If you are booking an artificial surface for a match, you are required to make your opponents aware of the local footwear requirements of the surface as this changes from one venue to another.
We've exhausted all avenues - what do we do now?
If you are unable to find an alternative pitch, the home club must contact each of the following people, ideally in the following order: OPPONENTS, REFEREE, REFEREE'S SECRETARY, RESULTS LINE, FIXTURES SECRETARY. This still applies whether a game is called off early 2 days before or on the day of the match itself.
Please, please, please don't tell your players that the game is off before you have even spoken to your opponents as they may be able to assist with alternative arrangements! The old chesnut of "I've already told my players" doesn't wash I'm afraid!
If you have any queries with any of the above, please don't hesitate to contact us.
Other News Articles