Posted
County cup draws released for Essex affiliated clubs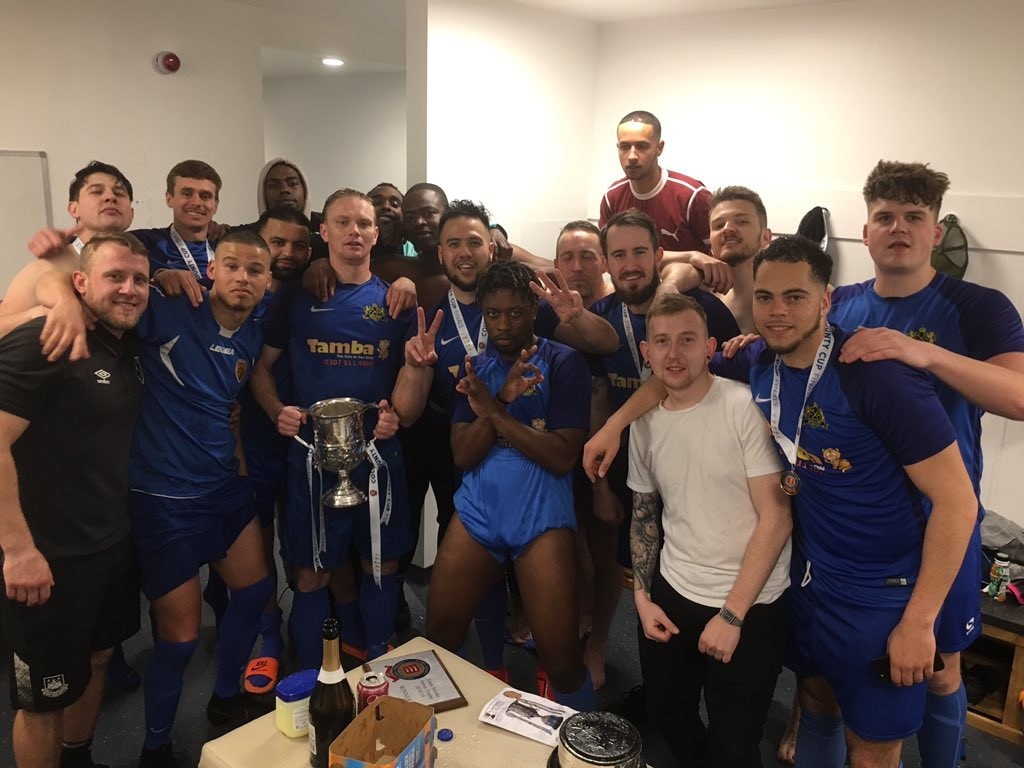 For our latest news and updates, please enter your email address
With another season on the horizon, the draws for this season's Essex FA county cup competitions have been released. We now take a particular look at the Essex Sunday Premier Cup, Sunday Junior Cup and Sunday Junior Trophy which all contain sides from the Essex Sunday Corinthian Football League.
ESSEX SUNDAY PREMIER CUP
In this year's Essex Sunday Premier Cup, competition debutants, Elda, will take a trip to face Brentwood League side, Crumpled Horn, in their first round clash in September. The winners from that tie head on to face Flanders in round 2 who have a bye.
There will be other Brentwood League opponents for our sides in the second round as SL Menfica take on Royal Alexandra in an interesting looking clash while Repton Park host Campion Old Boys in their own tie in October. Ultimate Vision have picked up a plum draw with a home tie against the current champions, Palmers, in the second round. Another interesting clash sees FC Mexico's newly formed "A" side taking on Belfry in a local derby in Hainault while an all-Corinthian clash sees Barking & Dagenham Wanderers taking on co-tenants Romford Elite in Newbury Park.
ESSEX SUNDAY JUNIOR CUP
In the Essex Sunday Junior Cup, we start our preview with the reigning Trophy champions as Royal Albert take a step up in level and face a trip down to Southend to take on Santos in the opening round. There are a number of first round ties involving our sides with Frenford's return to Sunday football seeing a home tie against Brentwood League based CFC Rainham. Last year's semi-finalists, Hornchurch Oakmont, will be up against the Combination's Newbury Forest while it's a short trip for Oceana on their debut with a tie against Zone 4. An all-Corinthian tie sees Walthamstow Avenue taking on Korona Redbridge in Leyton while Abridge Village have a bit of travelling on their hands with a journey up the A12 to Great Baddow. FC Mexico's B team will be up against Fleetwood with the winner of that tie up against either Roose or Goresbrook who face each other in the opening round. Valentine United are up against Thurrock League based May & Baker while another clash between sides from those leagues sees Brook Athletic up against FC Deportivo Thurrock. Barking begin their quest for glory up against former Corinthian side, Woodford AFC. There's an Epping Forest derby in store for West Abbey and Colebrook Royals who are up against each other with another all-Division 1 test in store as Kulture Klub tackle KLIK.
ESSEX SUNDAY JUNIOR TROPHY
In the Essex Sunday Junior Trophy, the first round action sees East Ham Inter hosting Thurrock League side, South Thurrock in September, the winners facing East Tilbury Town in the second round. There's a Thurrock trip in store for Barking Riverside too who will go up against Ockendon Town next month. Two further new sides to the competition witness Singh Sabha Barking up against Ridgeway Rovers Reserves, the winners taking on another Corinthian side, Eastern Avenue in round 2. Another all Corinthian League tie is in store for West Essex and Roneo Colts who have been drawn against each other while Keith Park Rangers and Epping Forest Falcons complete the interleague action. Newham Athletic face familiar opposition with former Corinthian side, Oak Royals, travelling to Beckton in the opening round with Romford Athletic Dons facing a similar trip to take on Beckton United, the winners facing Cobra in the next round. Theydon open up their county cup action with the visit of Writtle Reserves. There's Combination opponents in store for Lonsdale as they face a local derby against Recreativo Romford in the opening round and Chigwell United's maiden campaign will see a trip to Barretts Rangers.
In the second round, Monkhams have a bye and will face Harlow side, New Town Rangers Reserves. Also getting a bye are Ridgeway Rovers Under 21s first team who play host to Zone 4 Under 23s in a game between the "under" sides. United Amateurs complete the action from the second round involving our sides with a short trip to Combination outfit, Barking Colts.
The full draws can be found online now:
http://fulltime-league.thefa.com/Index.do?league=152336429
Other News Articles