Posted
CUP FINALS DAY 1 PREVIEW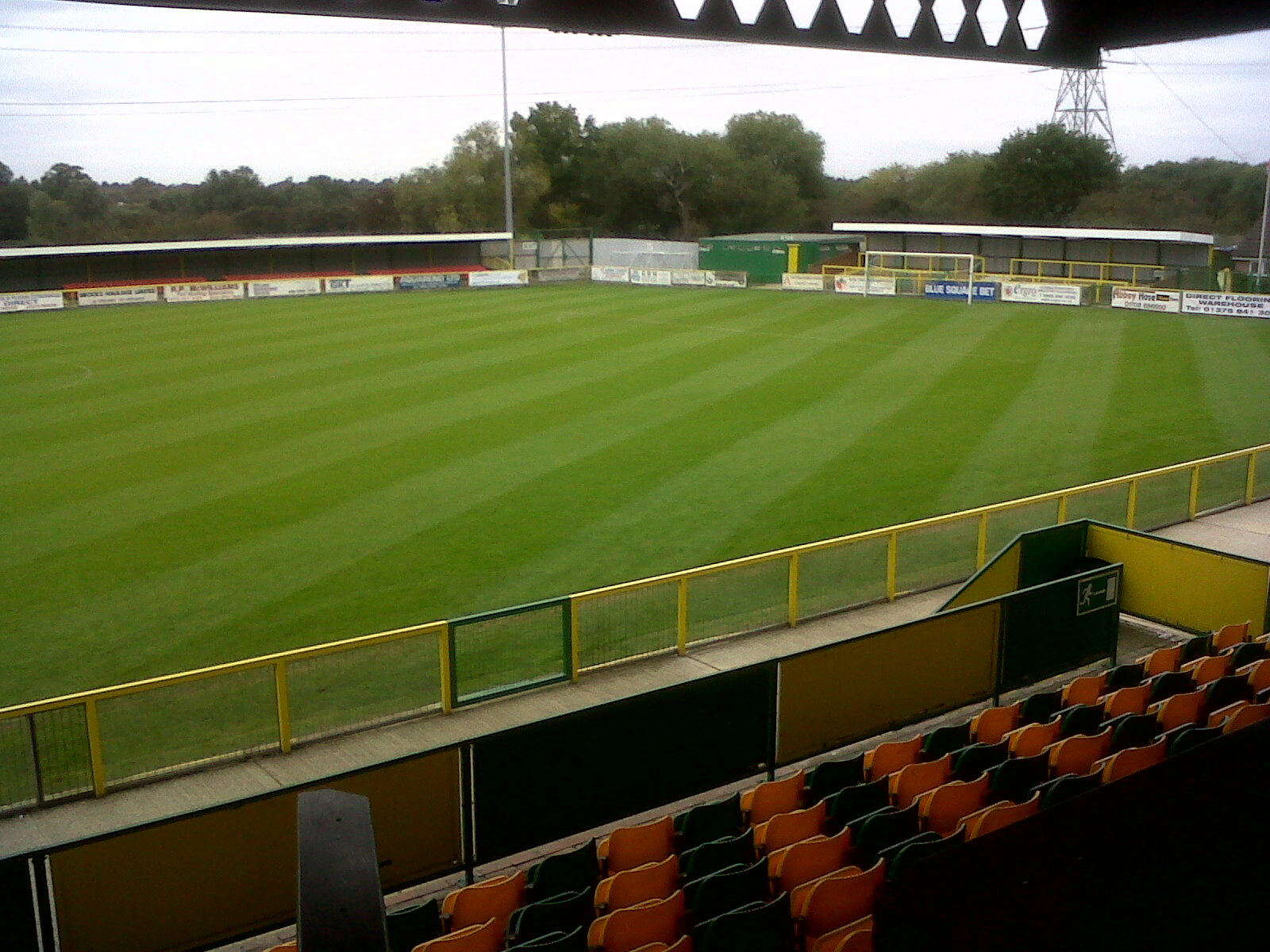 For our latest news and updates, please enter your email address
This Sunday marks the start of cup final season with our first three divisional cup finals taking place at Thurrock FC.
All of our cup finals this Sunday will one again be taking place at Thurrock FC's wonderful Ship Lane ground, just a stone's throw from the M25/A13 & Lakeside. There will be bar and refreshment facilities available on the day which you are all welcome to make use of.
All of the clubs involved have been allocated tickets they are required to sell so please contact your clubs for tickets in the first instance. We also have a supply of tickets on the turnstile on the day at a cost of £4 each.
If you are using the A13 on Sunday, please be aware of the planned closure of the Lodge Avenue Flyover which will cause significant delays to your journey if you're using that route.
We now look ahead to each of the games and provide some insight into who might be crowned cup winners on Sunday.
Division One Cup Final – 10.30am Kick-Off
M&B Club vs Leyton Green
The morning final brings together two of Division One's finest this season as second placed Leyton Green face fourth placed M&B Club for the Division One Cup.
Bakers reached the final on the back of a 4-3 win in the quarter final at home to Warren United Reserves before following that up with a 6-0 thumping of Archers Athletic in the semi final to book their place at Thurrock. Paul Scott is the man with the goals this season with a total of 19 in just 16 appearances for the Dagenham based side. An appearance in the final for Bakers this season was perhaps destiny in a season where the club lost the much loved Dave Ryan so tragically in the first half of the season. I'm sure a win on Sunday would be a fitting tribute to Dave and his contribution to the club.
Leyton Green have had another terrific season which has seen them lead Division One for much of the campaign. Their recent form has dipped just a fraction to allow Flanders the chance to pip them to the league title but it has still been a mighty fine season for the boys in green. They have reached the final on the back of a 5-1 win away at St Augustines in the quarter final before seeing off Lonsdale in the semi final, 3-1. Charlie Saywood is so often the hero for Green with his goals tally of 15 in 14 appearances keeping him fifth in the Division One scoring ranks.
This is sure to be a tightly contested final between two quality sides with aspirations of playing Premier Division football next season.
Congratulations to our appointed match officials on this final, a reward for the continued hard work put in by our referees across the season. Newly promoted, Kadir Nazif, is the man with the whistle and will be ably supported by Ian Morrison and Michael Iddenden-Smith on the touchlines.
Division Two Cup Final – 2.30pm Kick-Off
FC United of Hornchurch vs FC Mexico
The afternoon final on Sunday sees two of the Corinthian League's new recruits this season face each other for the right to lift the Division Two Cup.
FC United have had a solid first campaign in the Corinthian League and currently sit sixth in the table having saved their best form for the cup competitions. They have reached the final at Thurrock following a first round win at title contenders, Dagenham United, who they edged out 2-1. In the quarter finals they saw off another title contender in the shape of Slaters Arms, winning 4-2 after extra time before another extra time win in the semi final, beating co-tenants Romford Galaxy in the semi final in a Spring Farm derby by three goals to one. You can't say they don't deserve their place in the final based on those results! The man to watch is 16-goal Shane Cassidy who clearly knows where the back of the net is.
For FC Mexico, this final marks the start of a remarkable trio of cup final appearances this season as they look to retain their tag of cup kings. Their league form this season has seen them finish in a creditable third place in Division Two which could have even been better if some of those draws had been converted in victories. They have reached the final on the back of an eight goal thriller against Park Tavern as they came out 5-3 winners to book their place at Thurrock. The top scorers and men to watch for Mexico this season are Adam Roberts (13 goals) and Rhys Tyrrell (10 goals).
You would say that FC Mexico hold the edge in this one based on league positions but the remarkable run to the final by FC United of Hornchurch suggests this could be a cracking match to watch!
Congratulations to our appointed match officials on this final, a reward for the continued hard work put in by our referees across the season. Mark Goddard is the man with the whistle and will be ably supported by John Conaghan and Adam Chester on the touchlines.

Division Three Cup Final – 6.30pm Kick-Off
Wanstead United vs London Fire Brigade
As the floodlights come on at Thurrock FC, we roll into our final cup final of the day with Wanstead United taking on London Fire Brigade for the right to be crowned Division Three Cup Champions.
Division Three this season has been keenly contested by a number of sides of which these two have featured prominently in the title race. Wanstead United have reached the final on Sunday courtesy of some narrow wins in the earlier round. They opened up with a 3-2 extra time win against Epping Forest Falcons in the first round before despatching Goresbrook by a single goal, 1-0, in the quarter final. They then took on E4 Rangers in a titanic tussle in the semi finals where they ran out 2-0 winners over the newly crowned Division Three champions. They remain in with a shout of finishing in the promotion places this season with three league games left to play. The goals have been shared around this year with Jason Branche leading the way with 15 to this name while Donavan Reynolds has 12.
For London Fire Brigade, Sunday is the first of two cup finals they will be taking part in as one of the big success stories of the season. As a vets side they will certainly tell you that they entered this season with some trepidation for taking on the younger legs of their opponents in Division Three however what they have actually proved is that sometimes the "oldens are the bestens"! Their campaign has seen them challenge strongly for the league title and reach both of our cup finals. This is alongside their continuing success in national vets competitions. They also possess one of the league's top strikers in Richard Kirby with an astonishing 29 goals in just 22 games this year and that's before you look at their second top scorer, David Ellis, with a mere 21 in 23! They certainly don't find too much difficulty in hitting the back of the net.
With just two points between these sides in the league and having not actually yet faced each other this season, there is little form to comment upon who is the favourite to lift this trophy. As two of the stronger sides in Division Three with tons of fire power (pardon the pun), it will likely be a classic.
Congratulations to our appointed match officials on this final, a reward for the continued hard work put in by our referees across the season. Fresh from promotion, Mark Hankin is the man with the whistle and will be ably supported by another promotee, Mackenzie Klessa-Smith, and Keith Everett on the touchlines.

Other News Articles