Posted
PREVIEW: 2019/20 campaign kicks off this Sunday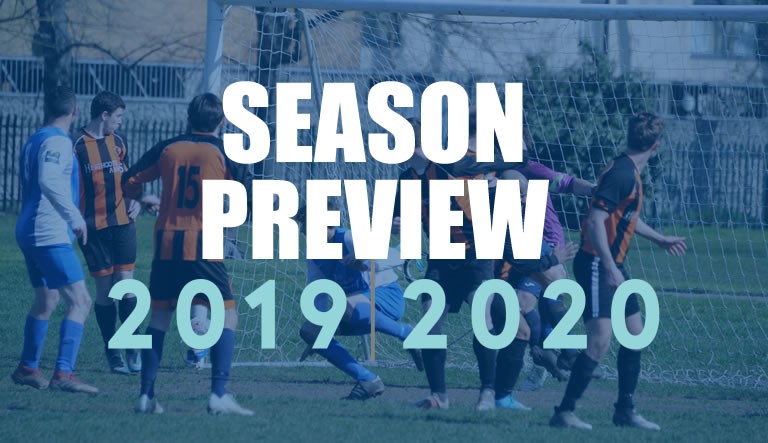 For our latest news and updates, please enter your email address
Another new Corinthian season dawns upon us this weekend with one of the largest opening day fixture lists we can recall kicking us off on Sunday morning.
It's been a really exciting summer of developments for the league following another significant influx of new clubs to the competition, a very pleasing situation to find ourselves in and a reflection on the efforts of our member clubs to keep our league in such a healthy and competitive position.
For many, the summer months have provided an opportunity to recharge the batteries, take some time away from the game and regroup to go again for another campaign. For others of course, rest is not something that can be related to as league administrators, club officials and managers, battle their way through an array of meetings, training courses and the now infamous Whole Game System!
With the autumnal season upon us and leaves beginning to fall off of the trees, we preview the forthcoming 2019/20 football season in the Essex Sunday Corinthian Football League.
PREMIER DIVISION
A terrific league title race should be in store for us this coming season with a very strong looking line-up offering much excitement to the neutral at least! Reigning champions, Repton Park, will be up for the fight to retain their crown but will face stiff competition. El Valiente, Romford Elite, Warren United, Flanders, Barking & Dagenham Wanderers and Ultimate Vision are the other remaining sides from the division last year who will seek to try and close the gap at the top. They are joined by a very strong looking SL Menfica, the Division 1 champions from last year, and two new recruits in the shape of Asianos and Elda, both with much senior experience in the ranks and likely to be contenders come the end of the season.
DIVISION ONE
In Division One, there is yet another group of clubs with experience in the upper echelons of the league and posing a very difficult question when it comes to predictions. Brook Athletic and FC Mexico A drop down a level but bring with them the match experience of playing top flight football, something you would imagine will benefit them in the big games. Chingford Athletic, Korona Redbridge, St Augustines and Valentine United continue at this level after decent seasons last time out while the new recruits are Colebrook Royals, Oceana, West Abbey and the rebranded, KLIK, who comprise of much of the successful Dagenham United side of last year. Kulture Klub also make the step up after a top-two finish in Division Two last year and their pre-season results indicate their will take to this level with aplomb.
DIVISION TWO
There is mix of the old and the new in Division Two where some the league's stalwart sides are joined by some really young and exciting sides making their Corinthian bow on Sunday. Wanstead Albion have moved down to this level from Division One so you would see them as a side looking to make a mark on the third tier. They join the existing sides in the form of Barking, Goresbrook, and Walthamstow Avenue, all of whom had much to celebrate in 18/19 but sport a number of squad changes for the coming season. Thames Ironworks Community move up as champions of Division Three along with Central Colts, both sides looking to build upon that success, with Hornchurch Oakmont joining them from the fourth tier. Abridge Village, Chingford Athletic Reserves, FC Mexico B, Frenford and Roose are the new sides in what looks like a strong line-up this campaign.
DIVISION THREE
A long season is in store for the Division Three clubs this season with a thirteen team strong division giving everybody a plethora of fixtures. Alpha, E4 Rangers, Roneo Colts and West Essex comprise the "remainers" and are joined by the promoted sides from Division Four, Newham Athletic and East Ham Inter, who will both be seeking to replicate their outstanding campaigns last year. London Fire Brigade and Lonsdale move down to this level and, with their experience, will undoubtedly have much to offer to this division. The new clubs joining the division are Theydon, Barking Riverside, Blackwall Rovers, Chigwell United and Havering Well, all of whom are new sides looking to make their mark in their debut campaigns in the league and are well placed given their decent pre-season campaigns in the summer.
DIVISION FOUR
It's another busy season for our Division Four sides this year, another sporting a mix of the experienced and the new, mostly of the latter however. Asianos Reserves will be looking to replicate their cup winning season of last year and are one of two existing sides in this division, the other being the equally progressive Monkhams. Bretons Manor and Ping City Phoenixes move down a level after indifferent last campaigns but will be all the stronger for keeping their sides together and introducing new blood. Completing the line-up is an array of new clubs, many of whom have had some terrific pre-season campaigns. The line-up includes Romford Athletic Dons, Inter Ladzio, Ridgeway Rovers Under 21s, Roneo Colts Reserves, Selwyn Rovers, Titans United, United Amateurs and Upshire Forest Reserves. With so many new faces, this is an intriguing league.
DIVISION FIVE
It's with much pleasure that we have been able to see the introduction of a sixth tier this year with the new Division Five line-up sporting much young talent looking to make their way in the adult football arena for the first time. Custom House Community, Epping Forest Falcons and Thames Ironworks Community are the existing sides to provide the experienced backbone and they are joined by Cobra, East Tilbury Town, Eastern Avenue, Keith Park Rangers, Ridgeway Rovers Under 21 Reserves, Singh Sabha Barking, Total Football and Woodford Green United, many of whom are making the transition together from youth football. We are very excited to follow the progress of the new clubs in this division, along with the existing sides of course, following on the coattails of lots of sides who have taken that route previously.
We wish all of our teams and match officials the very best of luck for the season ahead. We hope it is an enjoyable season for all involved and we look forward to taking in plenty of action once again this year.
Other News Articles